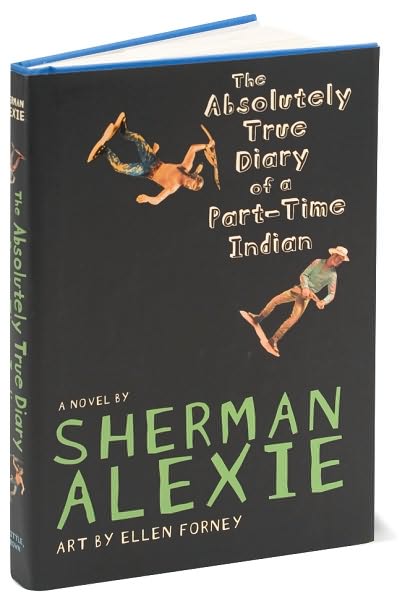 This post is linked to- Five Sentence Fiction by Lillie McFerrin
When I was young, they asked me to write about characters that feel real, introduce conflict, serve a point, be honest to your work and of course, take risks. Mindful of these qualities, I finally set out to write this book, which you generously tagged "a book of masturbation".
I made Arnold so real that most 14 year boys could see them in him and you put a ban on the book in schools across NY.
The Absolutely True Diary was truer than most words you utter through the day, but you called it "unsuited for the targeted age group".
It's placed in the NY BS, but if you cannot widen your privileged notions of what literature is and should be, go ahead with your scorching criticisms.
-Sherman Alexie
--------------------------------------------------------------------------------------
Note: I recently read one of the many criticized and regionally-banned books in the US- The absolutely true diary of a part-time Indian by Sherman Alexie. Dedicating this Five Sentence Fiction to the author and his book, I've written the above piece as a five sentence fictitious response of Alexie to the criticisms received.
(If you wish to know more about the claimed reasons for its ban, visit
here
.)