I believe

the color black

is a pliant color. It can

stand for power as well as fear, for mystery as well as strength, for elegance and at the same time for aggression.
Among all the emotions the color BLACK can bring about

, I believe Black is Brilliant. Here is a list of 5 Black items that I wish for, in that order-
1
)
A BLACK AIRPLAY SPEAKER- Because Black is the silence that music creates.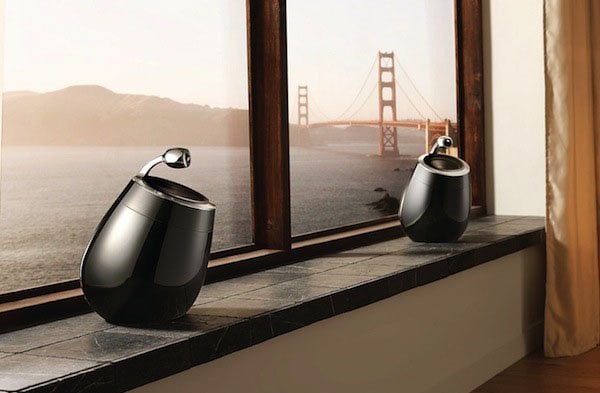 Google Images
Feature this. You are sitting comfortably, wrapped up in your sheets with a cuppa coffee, you've just had an amazing hot-water bath, it's raining outside. There are four of these bumper Airplay Speakers in your room- one for each corner. You play "Yellow" by Coldplay on your playlist and the song echos in the room from every side. Is that not the most relaxing feeling EVER? These speakers increase the music experience manifold. I would never want to leave my room if I had these black speakers in there with me!
2) BLACK BALLOONS- Because Black is Elegant
Black Balloons have a different edge to them, don't they? I love the juicy and wobbly texture of black balloons. The red and the white balloons are way too cliche now. Let us bring elegance to parties with black balloons doing the rounds!
3. BLACK HORSES- Because Black is power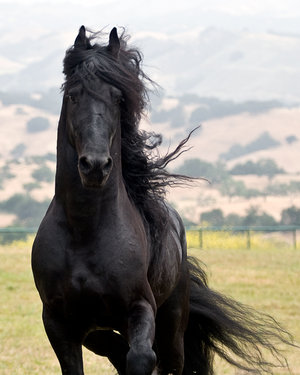 Ever since I read the timeless Classic 'Black Beauty' by Anna Sewel, I've wanted a Black Horse for myself. Sadly, my family owns no farm house on a random hill station in the Himalayas and therefore, however desperately I wish for one, these beauties are never at my disposal. I'd love to own a black horse (a family of black horses? SURE!) at my cattle ranch on the foothills of Himalayas one day. Oh that elevating feeling when I'd be riding on my beauty, it's smooth skin rustling beneath me, my hair swaying in the air and cool breeze washing over my face! What's more, I'd prefer my dulha also on a black horse in the moonlight (Guys, take note).
4) A BLACK VINTAGE CAR- Because Black is Sexy
See it? Do you see this beauty?!
I have fallen for the sexy curves of this 1962 Shelby Cobra. This re-creation from the original manufacturer is built from scratch and can hit 60 mph in 4.5 sec. But you don't care about that, you just want to be seen driving it! Be ready, one of these days you might see me and my girls, all in curls, black shades adorned, riding this vintage charmer through highways across the country. Well, that's the reason you'd buy it, or not? Look out, I'm wishing on this one hard!
5. A BLACK MORTARBOARD- Because Black is a Whole New World
As far as I can remember being alive, I've been dreaming of wearing a mortarboard and a black gown to stage to collect my graduation certificate and then later throwing the mortarboard and myself in air while being clicked in my last class photograph! I see it happening in movies, I hear about it from cousins abroad, and I dream about carrying it on my head with each passing semester. That's it, I want to graduate right now only for the sake of this black Square Academic Cap! Alas, I've chosen a long five-year course for my graduation and I just started with my 3rd year, only. Way to go!
So these were the 5 black items of my wish list. Tell me about yours. :)
This post is a part of
#WhatTheBlack
activity at
BlogAdda.com